Above and Beyond!
We offer free estimates with reasonable rates, 24 hour emergency service, and competitive bidding.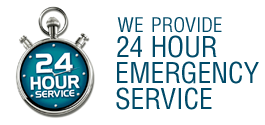 General Construction & Land Development
AME Services, INC is an established progressive Design Electrical, Development and Construction firm with Leadership and Management spanning 30+ years. We offer complete land design, zoning and civil requirements, architectural drafting, and construction application to optimize property and satisfy your vision to a completed project. The quality, efficiency, and guaranteed workmanship of our technicians, support staff and contractors, is the cornerstone of our customer relations.
AME's VERSATILITY

has been demonstrated on contracts ranging from residential remodeling to industrial new construction.




Complete Solutions

- RESIDENTIAL
- COMMERCIAL
- INDUSTRIAL
-Projects ranging for 35K to 850K residential projects.
-Projects ranging from 50K to 15M commercial projects.
-Project Management to coordinate all subcontractors to completed projects.
-Design Build executive homesteads
-Design Plan and Specs for Hotel, Assisted Living, Gas Station-Car Wash models, Resort and Multi-Residence Vacation sites.
-Design and Developed commercial properties with 200+ Broker, Local, National, and Regional contacts.
-All trades estimating and budgeting experience for one stop project forecasting.
-Complete Cap rates and ROI for finance evaluations.
-City, Civil, Zoning and Survey Completions.
Electrical Design & Construction
General Construction & Land Development