Above and Beyond!
We offer free estimates with reasonable rates, 24 hour emergency service, and competitive bidding.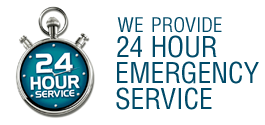 Welcome
AME Services, INC is an established progressive Design Electrical, Development and Construction firm with Leadership and Management spanning 30+ years. The quality, efficiency, and guaranteed workmanship of our technicians, support staff and contractors, is the cornerstone of our customer relations.

Versatility

Our versatility has been demonstrated on contracts ranging from residential remodeling to industrial new construction, Car Washes, Gas stations, Convenience Stores, Restaurants, Retail Strip Malls, Multi Story Office, Hotels, Apartments, Assisted Living, Townhomes, Manufacturing, Swimming Pool and Spa construction and installation, PLC's, Motor controls, HVAC and Refrigeration Equipment, Parking and Roadway lighting, Voice/Data, Fire Alarms, CCTV and Telephone Entry, Nurse Call, all Design Build Projects + Hazardous Wiring.
Electrical Design & Construction
General Construction & Land Development